"Instant payment" so you don't have to worry about the bill later
The debit card differs to a "deferred payment" credit card in that it is an "instant payment" card.
The money you spend on shopping is immediately withdrawn from your account so you don't pay in a lump sum the next month.
You cannot spend more money than your account balance so you don't spend too much money and your money is easy to manage.

Check your balance and statements with a simple and convenient app Bankbook
When managing your money, it can't be overstated about how important "visualization" of your account is.
"How much do I have in my account?" "Gee, I spent too much money this month. I wonder when I spent it?"
It's times like this that you can use the Seven Bank app Bankbook to wisely manage your money.
You can also check how many nanaco points you have earned.
For details about the app Bankbook, click here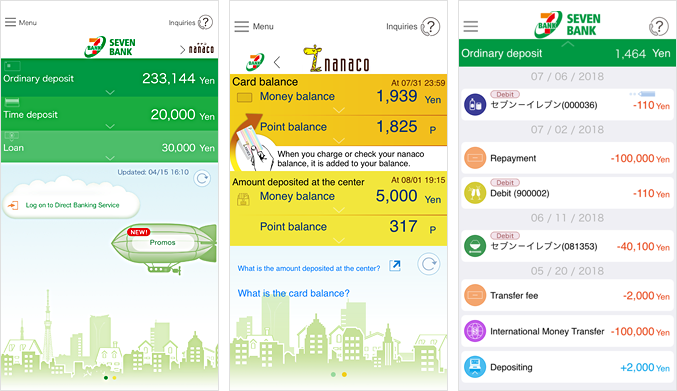 You need a Seven Bank Account to apply for the Debit Card Service.
Customers who have a Seven Bank Account
(Change to the Cash Card with Debit Card Service)
Customers who do not have a Seven Bank Account