For the purpose of filing annual reports related to transactions such as foreign money transfer under the Japanese laws and regulations(*), verification of individual number (My Number) for customers who 【transfer money overseas】on and after January 1, 2016 will be required.
As indicated above, customers who contract with the International money transfer serviceof Seven Bank will be required to notify their Individual Number or My Number by submitting the following documents.
Please note that until submission of documents related to Individual Number (My number) has been duly completed, the use of international money transfer service will not be available.
* Banking services such as deposits, withdrawals, and receiving of salary will remain available as usual except the use of International money transfer service.
* You may start using the International Money Transfer Service in 1 to 2 business days after Seven bank has received your Individual Number (My Number) documents.
* Please refer here for the name of the applicable laws.
DOCUMENTS TO BE SUBMITTED: Relating to Individual Number (My number)

Copy of Notification Card (Front & Back)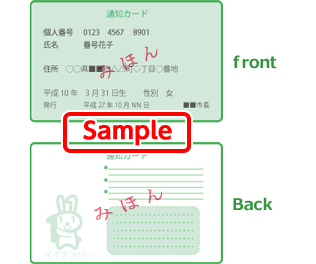 Or


Copy of Individual Number (Front & Back)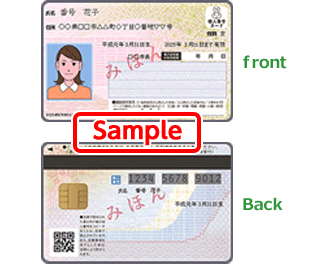 Individual Number Declaration (Seven Bank will mail this to your residential address.)
You may confirm about the receipt of notification card or isuance of individual number by going to the Individual Number WEBSITE.

You may also contact the Call Center and the municipal office of the town where you live (your municipality).

My Number Call Center (Inquiries about the Notification card and Individual Number card)
0120-95-0178 (Japanese)
0120-0178-27 (English・Chinese・Portuguese・Spanish)
For registration for Seven Bank International Money Transfer Service, or inquiries other than above:
Customer Center (English)
Mondays thru Fridays 10:00~20:00
Saturdays, Sundays and Public Holidays 10:00~17:00
(Except 1/1~1/3)