Service menu
Philippine Money Transfer Service with BDO Unibank

Remittance Services

HOW TO USE

Customer Support

Related Contents
International Money Transfer App
①How to apply (this is the same for all services)

(※13)
You can easily apply using the International Money Transfer App without the need to send any forms in the post.
Open an account while talking to an Operator. Use your phone to take photos of documents. (Duration: In less than 15 minutes)
Please prepare the following items in advance.
[What You Need to Prepare]
Proof of identity document (Residence Card for customers of foreign nationality)

*

Note: Only documents that have your current address are acceptable.

Your My Number document (Take a photo of your notification card or Individual Number card)

Receiver information (name and address)

*

Note: When using Bank to Bank transfer, the account details (bank name, account number, and so on) are also necessary.
Other application methods are HERE
Let's start by downloading the International Money Transfer App!
Download on App Store

Download on Playstore
Application Process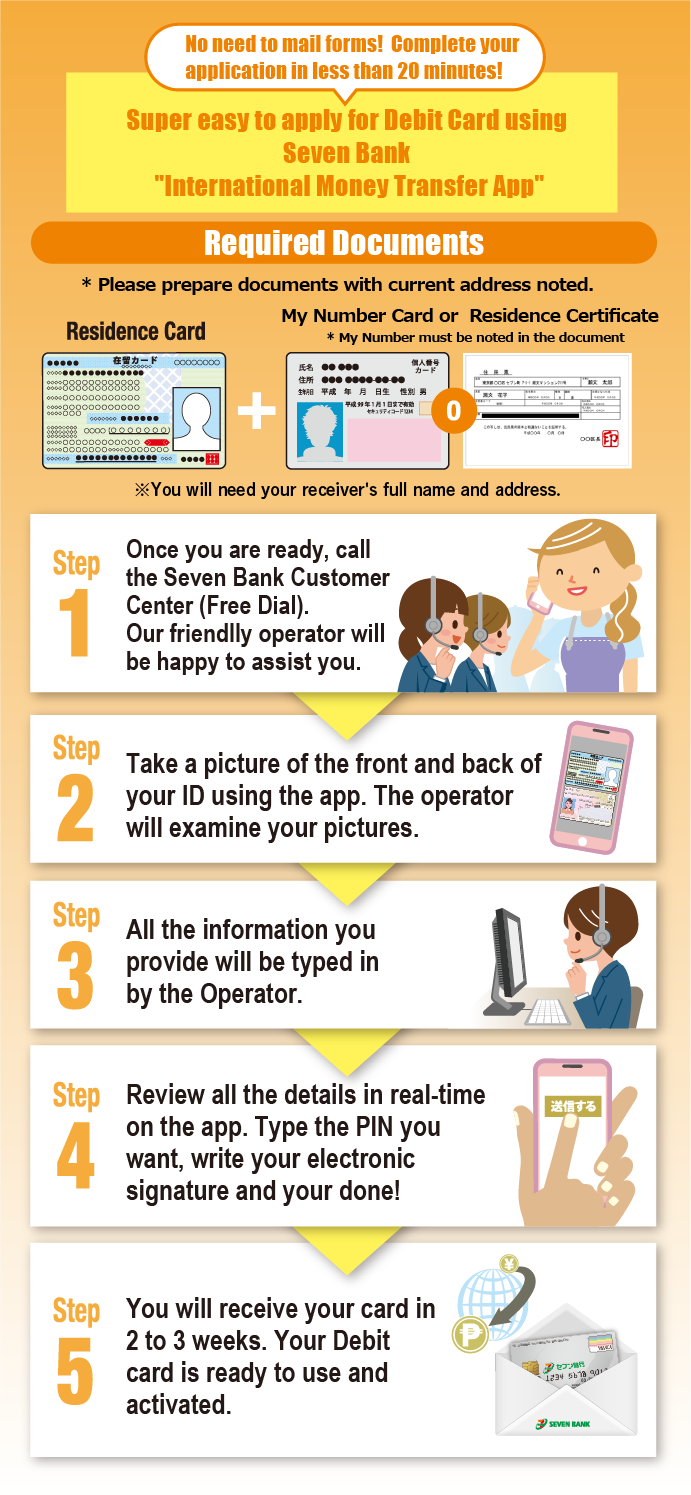 It takes about two to three weeks from when you apply for your cash card to arrive at the registered address (by simplified registered mail).
If you receive an attempted delivery notice in the mail, please ask the post office to redeliver the card or pick it up at the post office.
②How to Set up your Online Banking (Direct Banking Service)
To use service, you must register to Direct Banking Service.
③How to Send Money using Philippine Money Transfer Service (Mobile Remit sa Pinas)
[YouTube] HOW TO REMIT via APP (Seven bank Mobile Remit sa Pinas with BDO Unibank)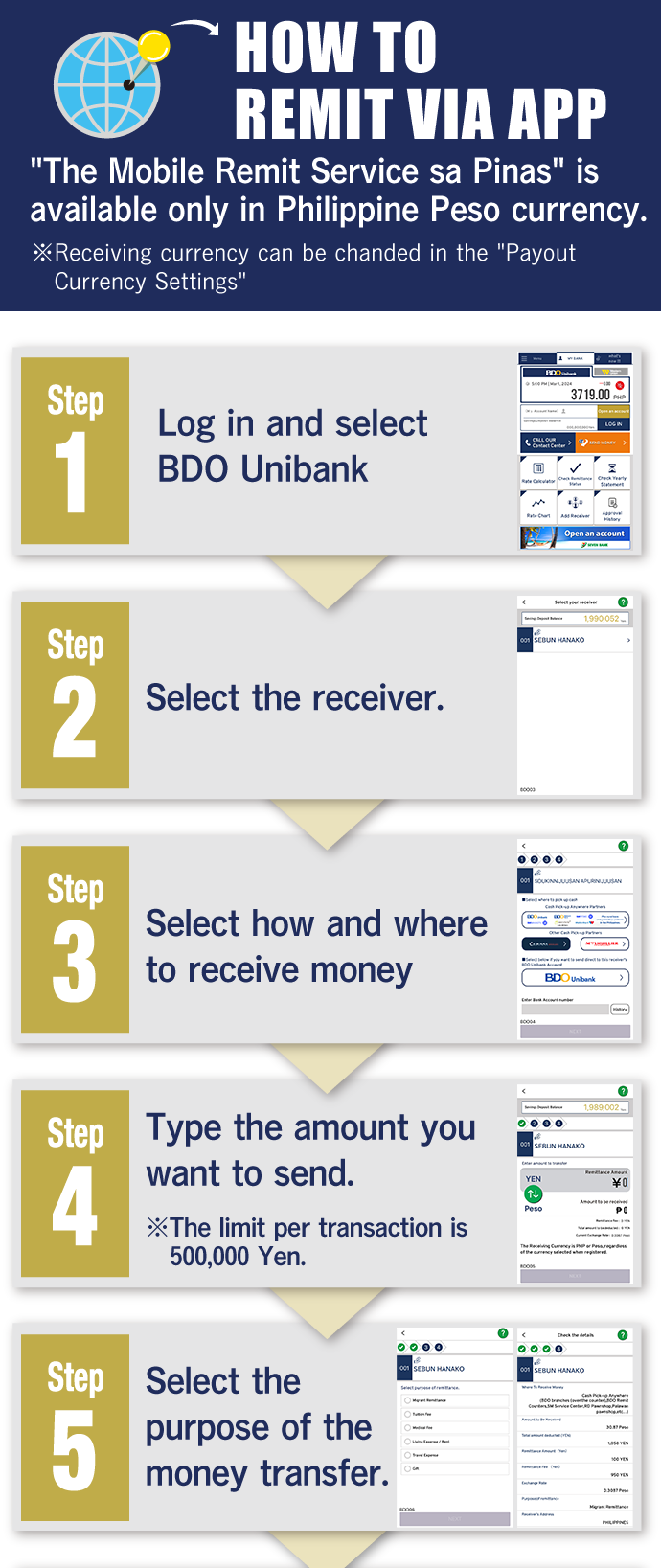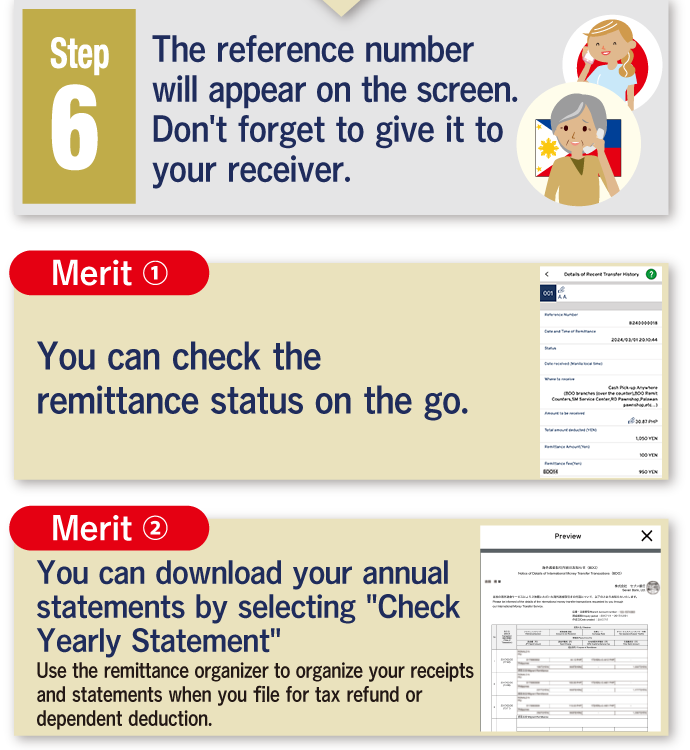 Other convenient functions are also available! Details are HERE