Materiality 5: Realization of multicultural symbiosis
Changes in the society and associated issues as seen by Seven Bank
The society and the economy are being increasingly globalized and the number of foreigners visiting and living in Japan is increasing every passing year. Seven Bank believes that it is necessary for people of different nationalities and races recognize each other's culture and live together by building relationships based on an equal footing.
Trends in the Number of Foreign Employment Establishments and the Number of Foreign Workers

Source: Prepared based on the report of the status of employment of foreign nationals by the Ministry of Health, Labour and Welfare

Change in foreign visitors to Japan

Source: Prepared from data released by the Japan National Tourism Organization (JNTO)
Changes in Seven Bank and its approach to the issue
Seven Bank will comprehensively support foreigners to have fulfilling daily lives in Japan through the offering of a convenient and comfortable activity platform including financial services in an approach in which organizations from various positions such as administration, businesses, NPOs, foundations and volunteer groups aim to solve social issues by overcoming the boundaries of organizations and pooling their respective strengths (collective impact).
Contributions to SDGs
By working on this Materiality, Seven Bank will contribute to the achievement of Sustainable Development Goals (SDGs) 8, 10 and 11 through the provision of support for foreigners in their activities and their daily life in Japan.
Seven Bank's Major Initiatives
Offering Safe and Secure Financial Services to Foreign Customers
International Money Transfer Services
As globalization progresses, the number of foreign visitors to Japan has been renewing its record every year. The number of foreigners who reside in Japan has also increased, making up for the labor shortage. While the number of foreigners residing in Japan has reached a record high, there is also a social issue in which adequate financial services are not available for them.
International Money Transfer Services
Seven Bank is working to resolve social issues by providing financial services that satisfy foreign customers in Japan through international money transfer service.
Customers can access these services via Seven Bank ATMs nationwide, as well as via devices such as personal computers and smartphones, to send money with a simple fee structure, in principle, 24 hours a day, 365 days a year. The ATM transaction screens and the Customer Center support foreign customers in nine languages, allowing them to use the service with ease. To make our international money transfer service more convenient, we offer the "International Money Transfer App," with features that include the ability to check transfer rates, view videos about the money transfer process and search for pickup locations worldwide.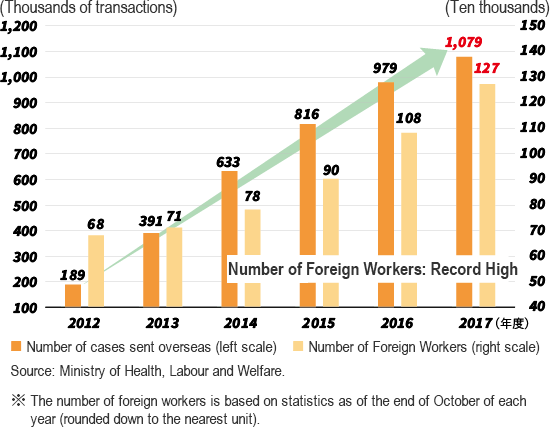 Topics
Receipt of the 2nd Green Ocean Award
Besides providing services in multiple languages, the International Money Transfer App also supplies multilingual information about daily life and disaster information. This functionality was awarded the 2nd Green Ocean Award at Sustainable Brands 2018 Tokyo*, held in March 2018. The award was given for developing a new market and resolving social issues, based on the criteria of "resolving issues," "future potential" and "collaboration." Going forward, we will continue to work to resolve social issues and contribute to local communities through our business activities.
* Sustainable Brands 2018 Tokyo:
An international conference that aims to integrate "sustainability" and "branding," planting the seeds for next-generation innovation with the participation of 11 countries, 12 cities and 10,000 people.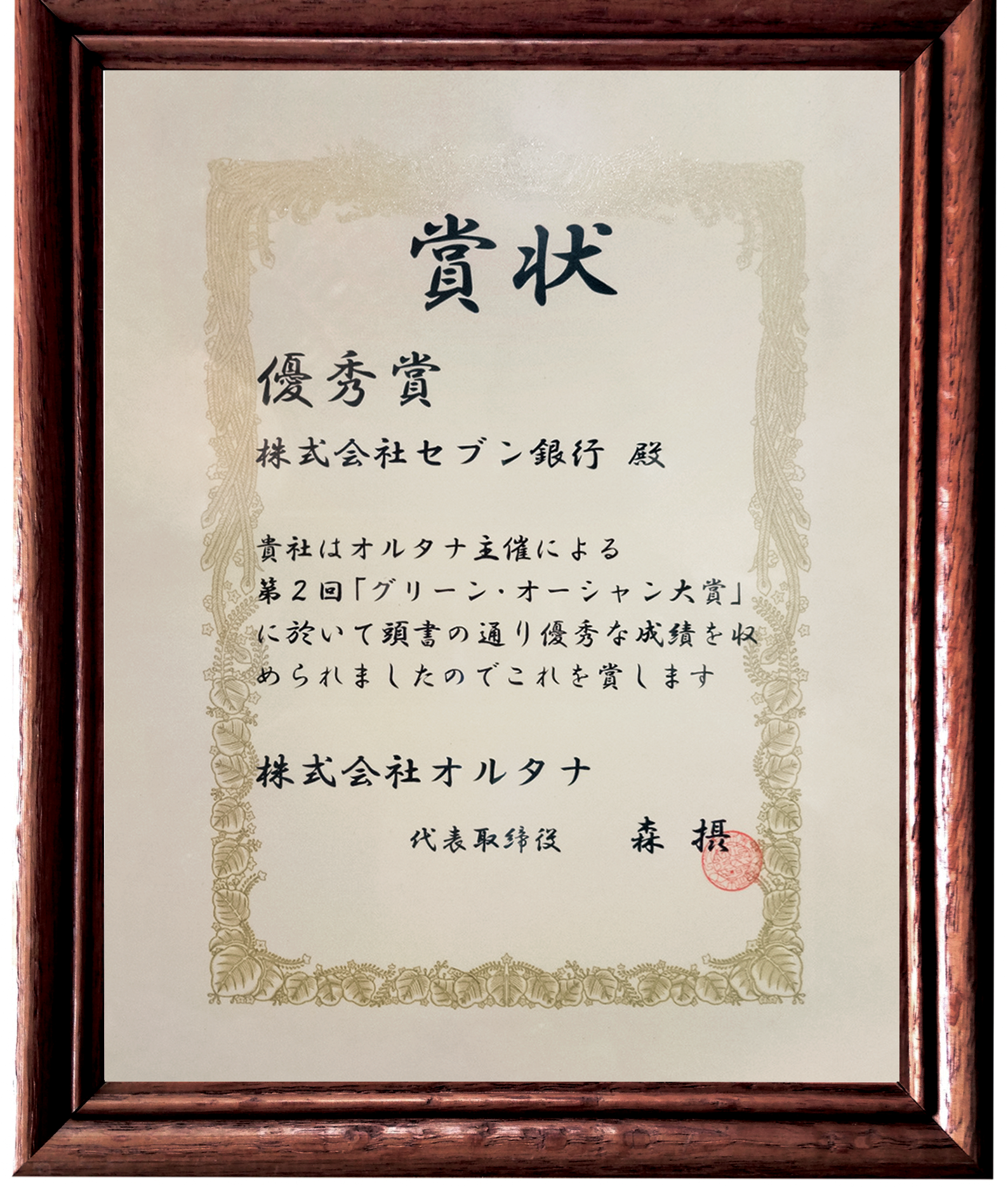 International Money Transfer Services can be found on the following links.
Initiatives for Multicultural Coexistence and the Promotion of Tourism
We disseminate local information, information about disasters and other material in multiple languages to users of the "International Money Transfer App," to enrich the lives of foreigners living in Japan and promote multicultural coexistence in local communities.
Promotion of multicultural coexistence
Sep. 2016
2016 Nagoya City, Aichi prefecture
Feb. 2017
Kani city, Gifu prefecture
Mar.
Aichi prefecture
Apr.
Kanagawa prefecture
May
Kawasaki-shi, Kanagawa prefecture
Oct.
Shinjuku-ku, Tokyo city
Apr. 2018
Toyohashi city, Aichi prefecture
Jul.
Yokohama city, Kanagawa prefecture*
Aug.
Shizuoka prefecture*
* Yokohama city International Association
Promotion of tourism
Sep. 2016
Nagoya city, Aichi prefecture
May 2017
Kawasaki city, Kanagawa prefecture
Mar. 2018
Omura city, Nagasaki prefecture
Jun.
Yokohama, Kanagawa prefecture
(As of September 30, 2018)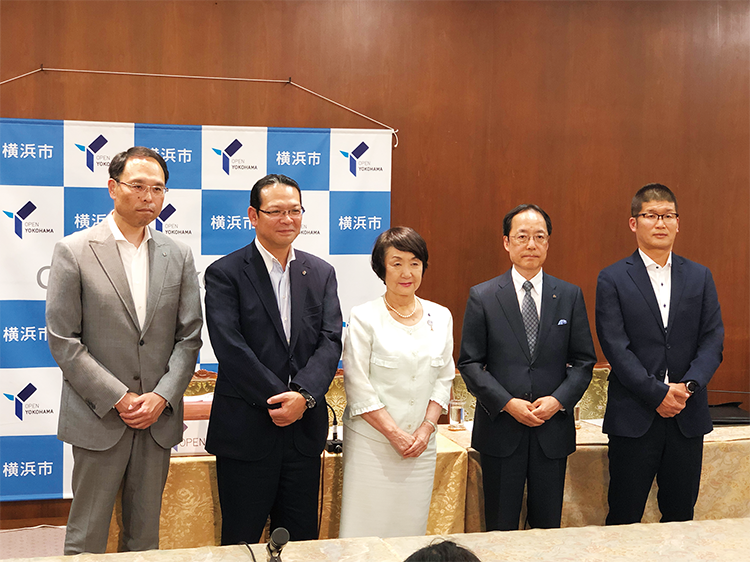 Customers Can Withdraw Japanese Yen with Cards Issued Overseas
Seven Bank ATMs offer a service whereby customers can also withdraw Japanese yen with cash cards and credit cards issued overseas. Nearly all major card brands are available, including VISA (including PLUS), Mastercard (including maestro and Cirrus), UnionPay, American Express, JCB, Discover and Diners Club. The number of transactions with cards issued overseas is growing steadily, reaching 8.56 million in fiscal 2017. To make the service easy to use for foreign visitors to Japan, we are installing ATMs at Group stores, as well as outside the Group, with a focus on transportation, logistics and tourist sites where people gather.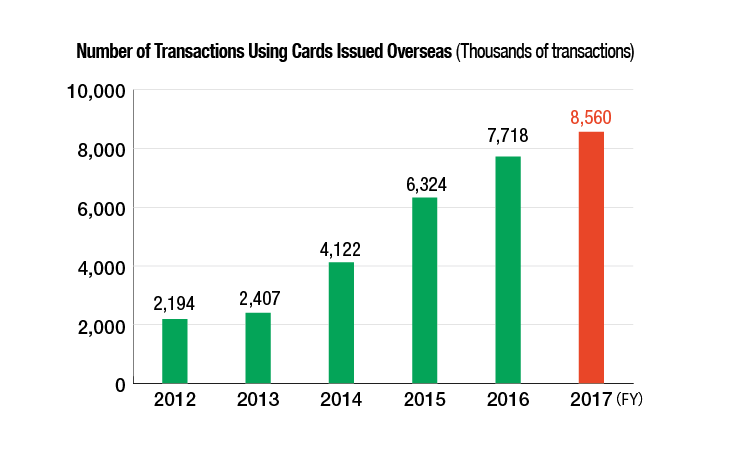 Handling Many Languages
For visitors to Japan and all Seven Bank account holders to be able to use our products and services with peace of mind, we are enhancing the use of multiple languages.
For Visitors to Japan
Seven Bank ATMs accept cash cards and credit cards issued overseas. For visitors to Japan to be able to use ATMs smoothly, Seven Bank is working to increase the support functions of its ATMs. The ATM screens and receipts are available in 12 languages. After a set period has elapsed without input in case the customer needs assistance operating the ATM, voice guidance will direct the customer to a call center, where English-speaking operators respond on a 24-hour basis.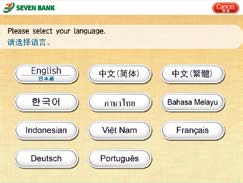 For Seven Bank Account Holders
Seven Bank accounts, which offer convenient international money transfer services, are used by many customers of foreign nationalities residing in Japan. ATM transaction screens are available in nine languages—Japanese, English, Tagalog, Chinese, Portuguese, Spanish, Vietnamese, Indonesian and Thai—so that all customers can use them with ease.
ATM transaction screen for a Seven Bank account
"App Bankbook" for checking an account's transactions and other status
"International Money Transfer App" for convenient use of the international money transfer services
Customer center service