Select a language from below.
How to use the ATM
Select the language after inserting the card. (English, Chinese, Korean,Thai, Malay, Indonesian, Vietnamese,French , German, and Portuguese.)
Withdrawing with a Visa card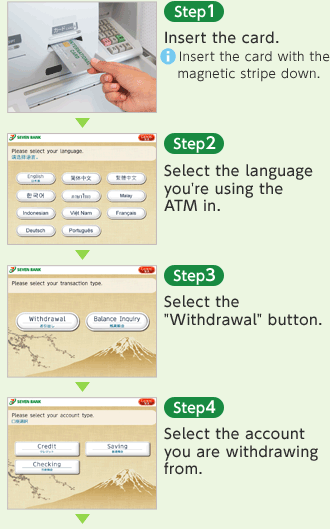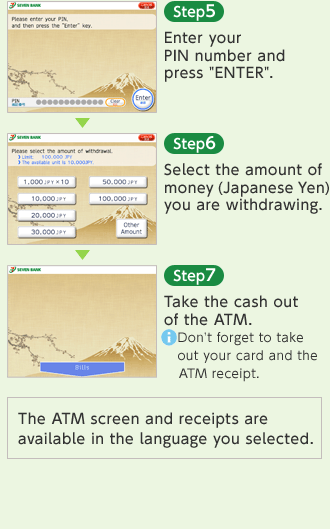 ATM Usage Notes

For cards issued overseas, the limit for each withdrawal is 100,000 yen.
The limit for magnetic stripe card transactions is 30,000 yen.

Note, for transactions that incur service charges, a fee is charged for the number of transactions.
If the withdrawal limit is exceeded, reduce the withdrawal amount and perform the transaction again.
If an incorrect PIN error is triggered, contact the company that issued the card.
ATMs may not be available due to system maintenance etc.