Notification
Important: For all customers using our Smartphone Authentication Service on Android
Please be advised that the errors described below might occur when certain Direct Banking Service transactions are carried out on or after Monday, April 4, 2016 due to a Symantec security update.
We apologize the inconvenience but would ask affected customers to follow the instructions provided under "Solution" below.
Customers Affected
Customers who have signed up for the smartphone authentication service included in our Direct Banking Service and who use the Android smartphone app VIP Access for Android (version 3.0.1 or earlier) are affected.
*

Customers who use iOS (iPhone or iPad) are not affected.
Problems That Might Occur
Errors might occur with the smartphone authentication app VIP Access when the following transactions and procedures are carried out, and it might not be possible to complete those transactions and procedures.
Approving transactions with the smartphone authentication service
Signing up for the smartphone authentication service
◆Error samples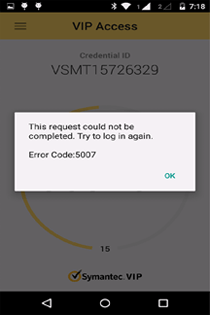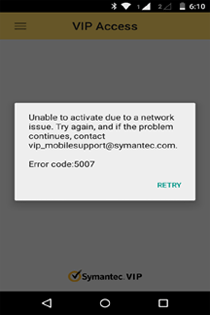 Solution
Use Google Play to update to VIP Access for Android version 3.0.2. (If you don't know how to update the app, please contact your cell phone carrier or the handset manufacturer.)
*

Features other than those that use the smartphone authentication service will not be affected.

*

Transactions carried out using ATMs will not be affected.
How to Check Which Version You Are Using
(1) Launch the app and tap the upper left menu.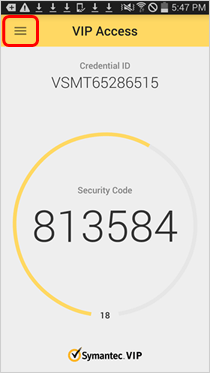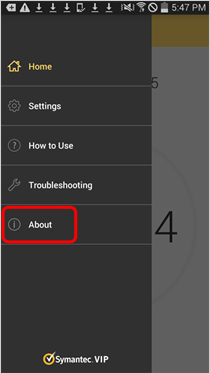 (3) Version information will be displayed.