4-1 Top of Domestic Money Transfer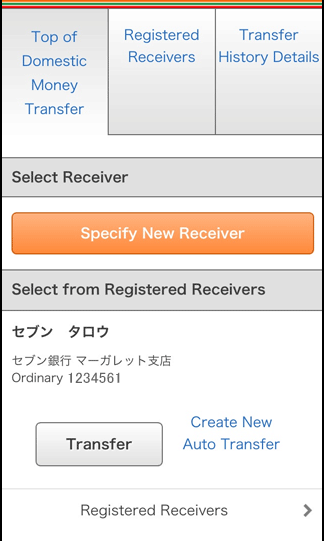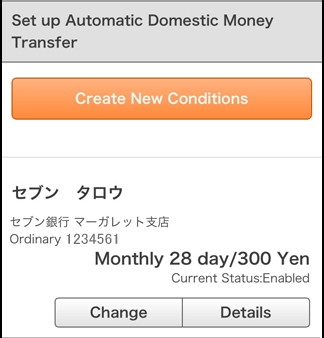 You can also quickly check the available amount for domestic money transfers.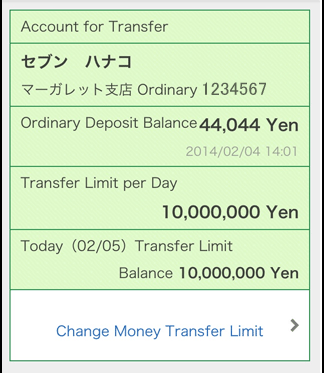 There is a domestic money transfer fee.
4-2 List of Registered Receivers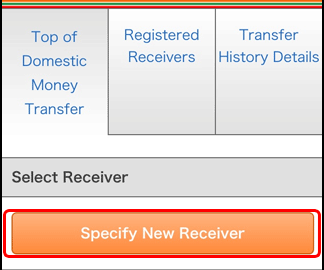 Memo fields can be registered freely when making a domestic money transfer. This function is useful when confirming what the domestic money transfer is for.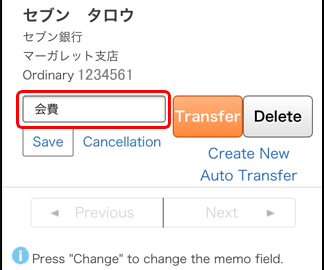 Receivers for which there has been no activity for the past 14 months will be deleted on the Seven Bank's prescribed date.
4-3 Transfer History Details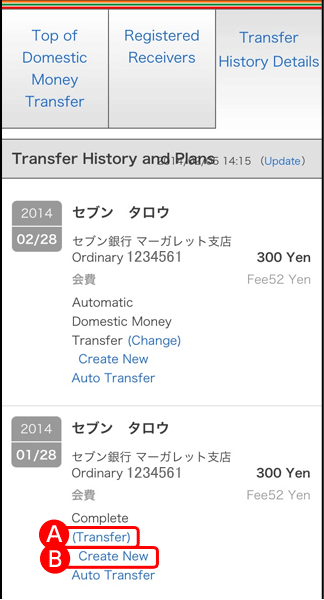 You can cancel or change the upcoming transaction in

, and you can make the transfer again from the transfer history

.