5-1 Procedure for Placing a Time Deposit (1)

■Procedure for Placing a Time Deposit

Step1

:

Enter Deposit Amount

Step2

:

Confirm the Applicable Interest Rate and Select the Desired Term
The maturity date can also be designated.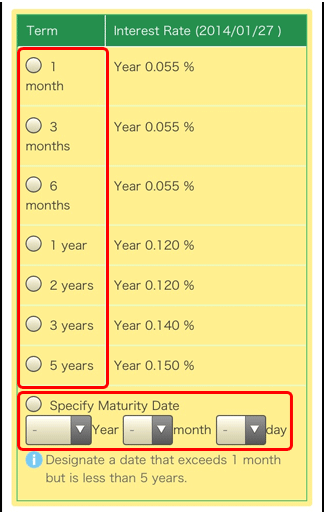 Step3

:

Select the Maturity Instructions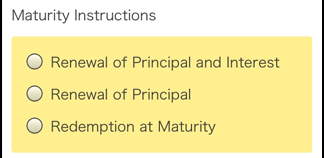 It is useful to write memos when placing a Time Deposit for purchase installments for your own home.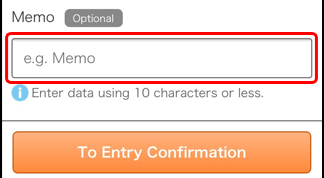 5-2 Procedure for Placing a Time Deposit (2)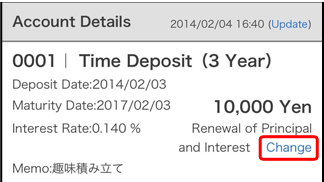 You can change the maturity instructions any time.
5-3 Procedure for Placing a Time Deposit (3)